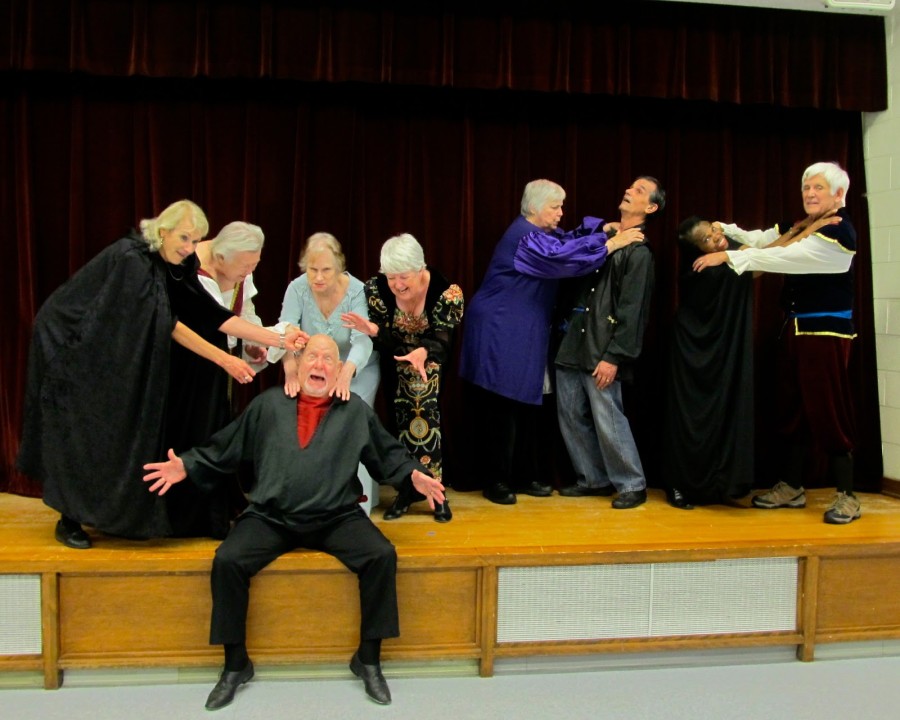 Imagination never grows old!
For everyone over 50
No experience needed
Training is our specialty
Meetings: Fridays from 11am – 1pm at the O'Connor Senior Center.
The Silver Stage Players are an education/outreach partnership between Tennessee Stage Company and the John T. O'Connor Senior Center in Knoxville, formed to provide theatre training and performance opportunities tailored specifically to senior artists. The Silver Stage Players are a nationally recognized, award winning theatre group for seniors.
Our members write, produce, and perform their own plays, addressing difficult senior issues such as the loss of a spouse, age discrimination, and retirement with compassion and humor. We have published several original scripts through ArtAge Publications, and senior theatre companies across the country are now producing our plays!
Silver Stagers have attended the Senior Theatre USA Performance Festivals in Baltimore MD; Asheville, NC; New Orleans, LA and Atlantic City, NJ. In addition, several Silver Stagers have performed in a number of inter-generational productions and collaborated on projects to create and produce original stories and plays.
Check out our film adaptation of our original play, That's What Friends Are For, with an important message about the different kinds of elder